The Board was thrilled to receive the follow letter from Crystal Hopkins this week. Crystal received a scholarship from the William Cody Scholarship Fund.
The scholarship fund was created to help assist worthy Barbudan students with partial scholarships to colleges and universities around the world. It was set up in order to provide educational opportunities for young residents of Barbuda wishing to pursue education beyond the level of education offered on Antigua and Barbuda and who intend to return to Barbuda following completion of their studies to give something back to their community.
Crystal has received her diploma from Caribbean Nazarene College with a degree in Early Childhood Education. We are so proud of you Crystal and excited to hear you will be contributing to the next generation!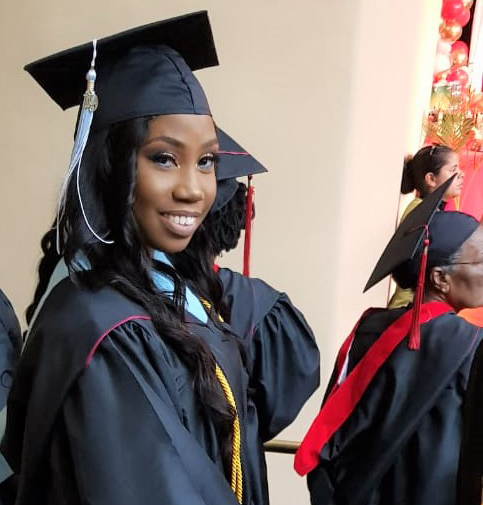 Letter from Crystal
William Cody Kelly Memorial Scholarship,
It is with a spirit of gladness that I express my gratitude towards the Board Members of the William Cody Kelly Memorial Scholarship Fund. I attended the Caribbean Nazarene College for 4 years to attain a Bachelor's degree in General Studies with a concentration in Early Childhood Care and Education and a minor in Psychology and Counseling. This journey did not only focus on academics because I was also given the opportunity to mature as a young adult. I also benefited by being exposed to different cultures, meeting persons from all over the Caribbean and also forming long lasting bonds of friendship. I graduated with a 3.6 GPA and cum laude honors. With sincere thanks, I am confident that I will make a solid contribution to the education department of Antigua and Barbuda. Thank you once again for assisting me in achieving one of my goals.
Yours respectfully,
Crystal Hopkins
Please follow and like us: