Dear Friends of Coco Point Fund (CPF),
Our local board would like to update you on some happenings on Barbuda and some upcoming projects that we are hoping to fund. We are pleased to report that over 400 locals are now employed – either directly or indirectly on the island. There are new hotels and housing being built to house workers, tourists and doctors, dentists, etc.

Organizations like Barbuda Ocean Club continue to spend substantial amounts on community development and improvements to the public school system seem to be in the works. The solar powered energy system is now fully functional as well.

Last year we recognized that in the Healthcare sector of the island there was a glaring need for an Ambulance as well as Dental Care and equipment. We are thrilled to have made progress in both these regards. Read more below.

There is a lot of good news going on but as we all know, still much to do. Please read about our successes and projects below and consider contributions to the projects we are considering.

Have a great and safe summer,
Coco Point Fund
Healthcare Successes
DENTAL SUPPLY DONATION
HENRY SCHEIN CARES FOUNDATION is a philanthropic vehicle for driving change toward building a healthier world. They support innovation, strengthening health care system resilience, expanding access to care for underserved communities, and investing in the next generation of health care professionals.

In December 2021 Coco Point Fund applied for a grant from Henry Schein Cares for numerous supplies for the dental clinic. The request included large box quantities of toothbrushes, gauze, floss, toothpaste, and many sterile sponges and supplies needed by the dentist for exams. We are pleased to say that the grant was awarded in the Spring and the supplies reached the dental clinic! Thank you again to the Henry Schein Foundation for their contribution.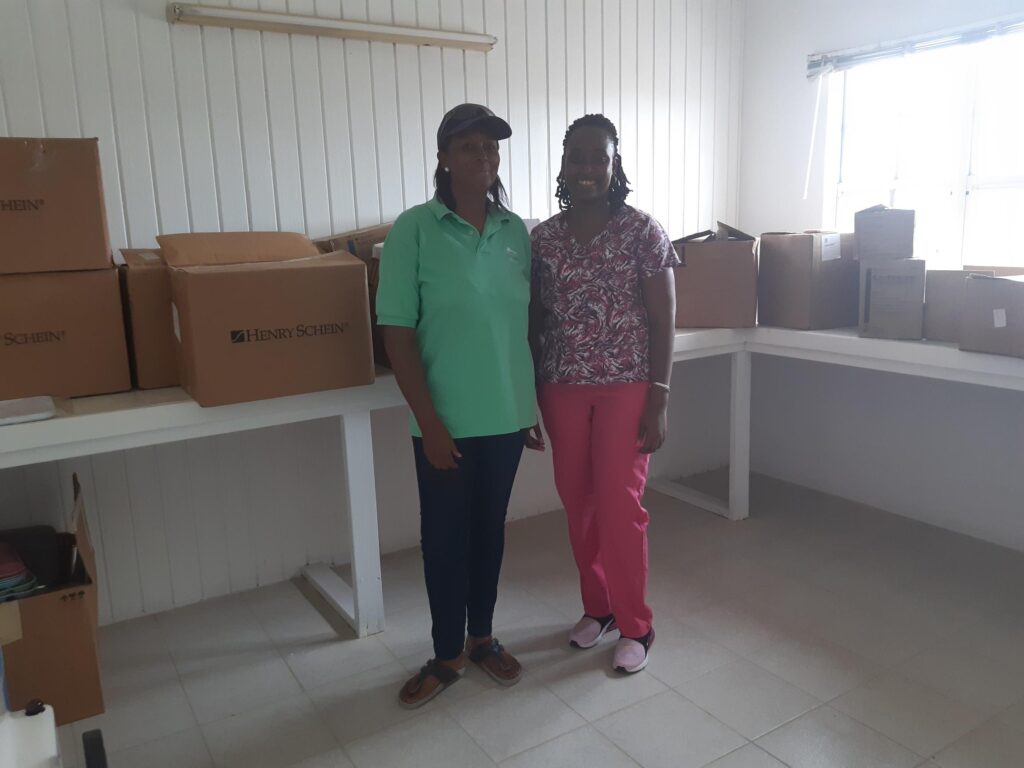 Ms. Annie Marie Gore + Ms. Camelda Frank
AMBULANCE DONATION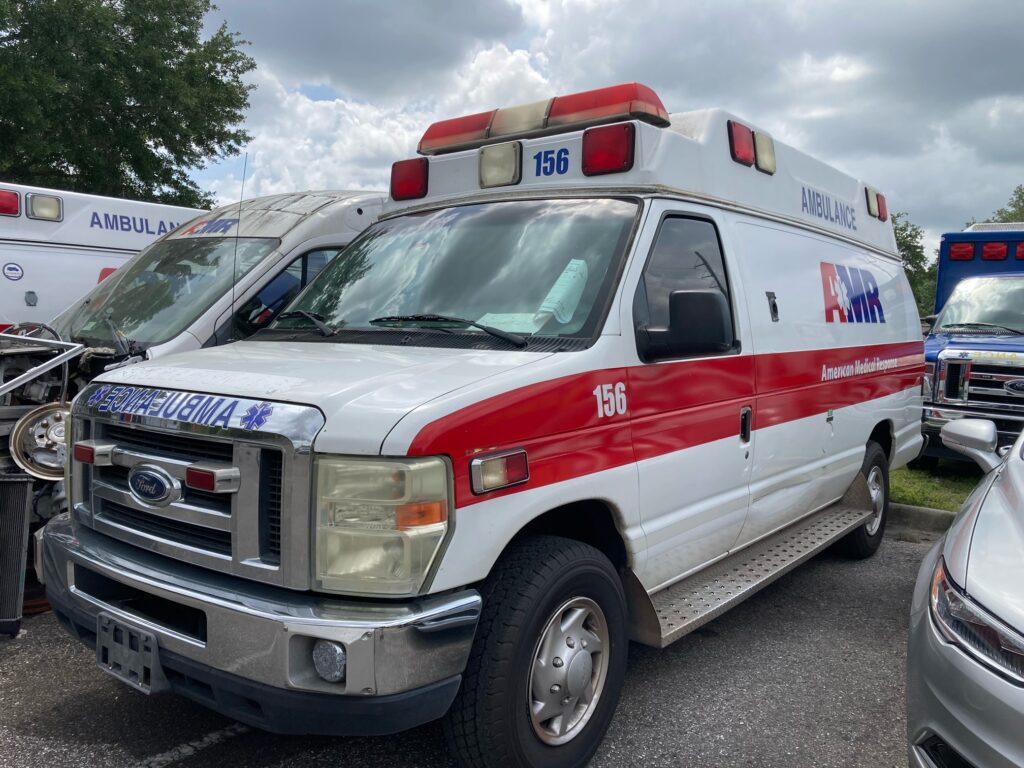 AMR is part of the Global Medical Response family of companies, committed to a mission of providing care to the world at a moment's notice.
Thanks to Dr. Hezedean Smith who facilitated the donation by introducing AMR to the Coco Point. Dr. Smith along with a wonderful team in the operations group and significant assistance from the Barbuda Ocean Club and AMR Orlando personal were able to secure an ambulance for donation to Barbuda.
It left Orlando, FL this month and is currently making its way through customs to Barbuda. Thank you again to AMR and Barbuda Ocean Club. We have included photos of the old ambulance that is no in service due to its poor condition. We are thrilled to assist with this new addition to the medical community of Barbuda!
Photos of the previous ambulance that was not in service due to its poor condition.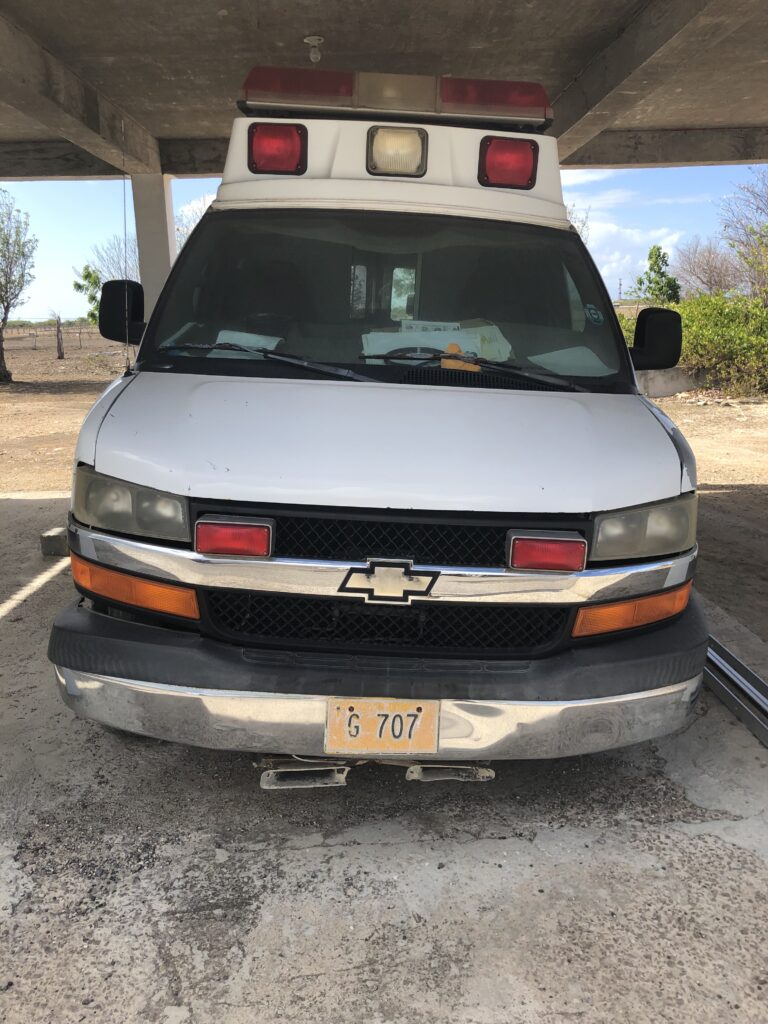 APPROVED PROJECTS
COMMUNITY AREA FENCING – The community area is a place where events, horse racing, weddings, community bbqs, etc. occur. Barbuda Ocean Club has fixed up there area and asked Coco Point for a donation for materials to fence the area in. There are many animals such as horses, donkeys and goats that have wandered in and disrupted the area. The fence was desperately needed to preserve the space. It has been installed and the community was able to celebrate Caribana here this month. We were pleased to contribute to this project, as well as Barbuda Ocean Club and Paradise Found.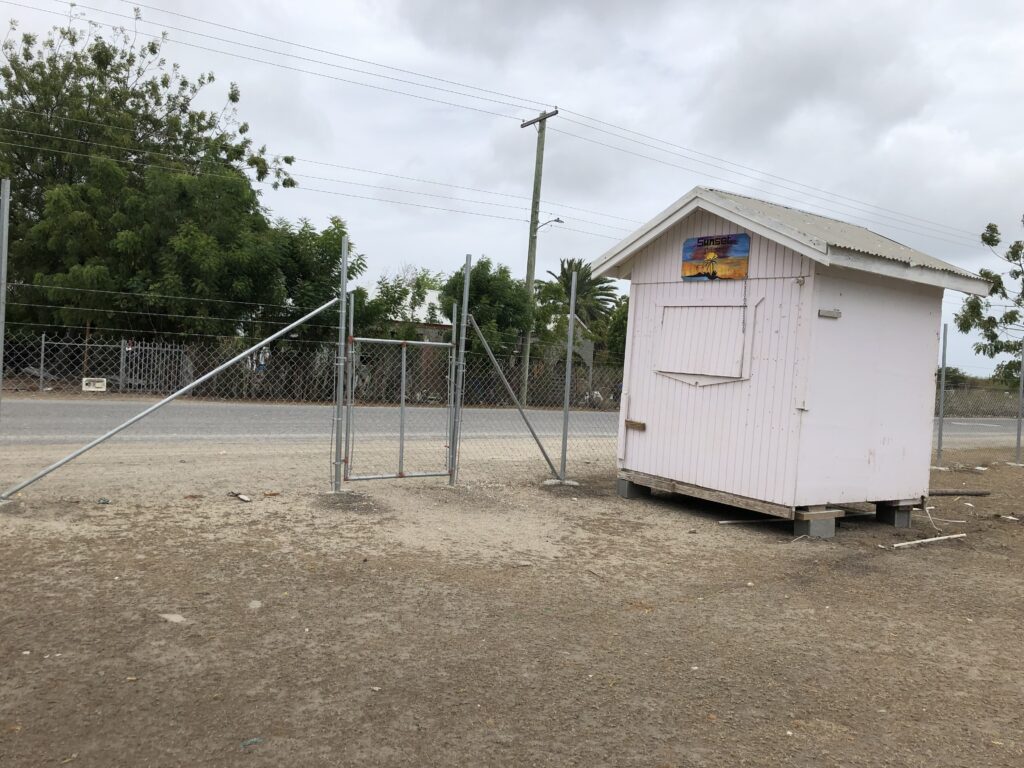 BECOMING 2022
Last year the Fund was proud to contribute to BECOMING 2021, which was a HUGE SUCCESS! This concept was created by Directors Cleo Isaac, Catie Kohler and Allyson Trunzer to empower the young girls of Barbuda. Campers attended over a 3-week period learning about healthy eating and meditation, participating in activities such as painting, dancing and carpentry lessons, and discussed interpersonal skills while being mentored.

This year they are expanding the program to more young women at a separate location and starting their first young mens' program. Last year we contributed $15K and this year we are being asked for $30K. Along with Paradise Found we agree to this contribution. We wish the ladies and young men best of luck for an educational and fun camp!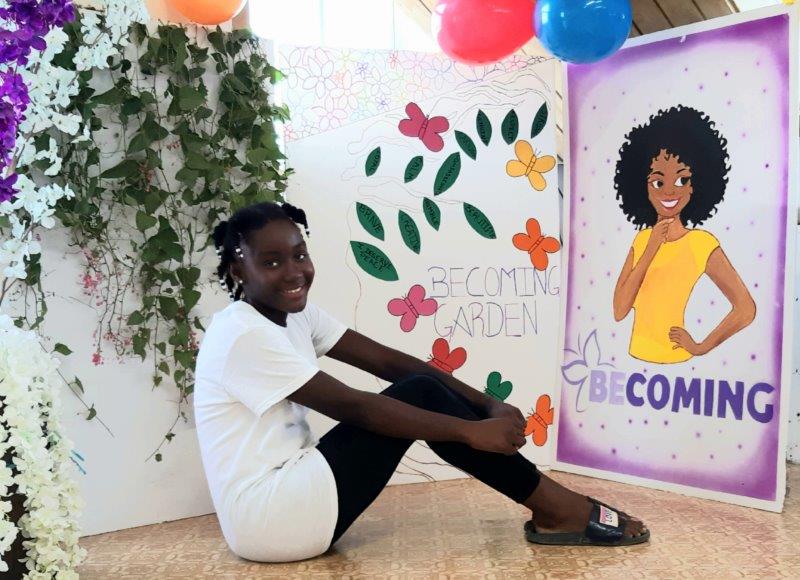 Thank you in advance for considering ongoing donations!
Please follow and like us: