Dear Coco Point Fund Friends and Donors,
While acts of charity, kindness and generosity are not done for acknowledgment or applause, letters like the one we received from Clifton Francois not only inspire us to continue the work we do but remind us of the needs on the island and how impactful we can be!

Mr. Francois of the Barbuda Channel was gifted broadcasting equipment purchased by the Cocopoint Fund in order to upgrade his system to be compatible with current systems worldwide. After receiving the equipment Mr. Francois emailed our President, Mike Smith the following:

" You all continue to bring smiles to Barbudans with all you have been doing. When you all came I really wanted to give up but this just really let me feel like someone really cares. May you all continue to be blessed and stay safe. Thank you again."

Please read his formal letter below and if you'd like to see more from Barbuda Channel check them out on Facebook!

Remember your donations are so very meaningful and are changing lives!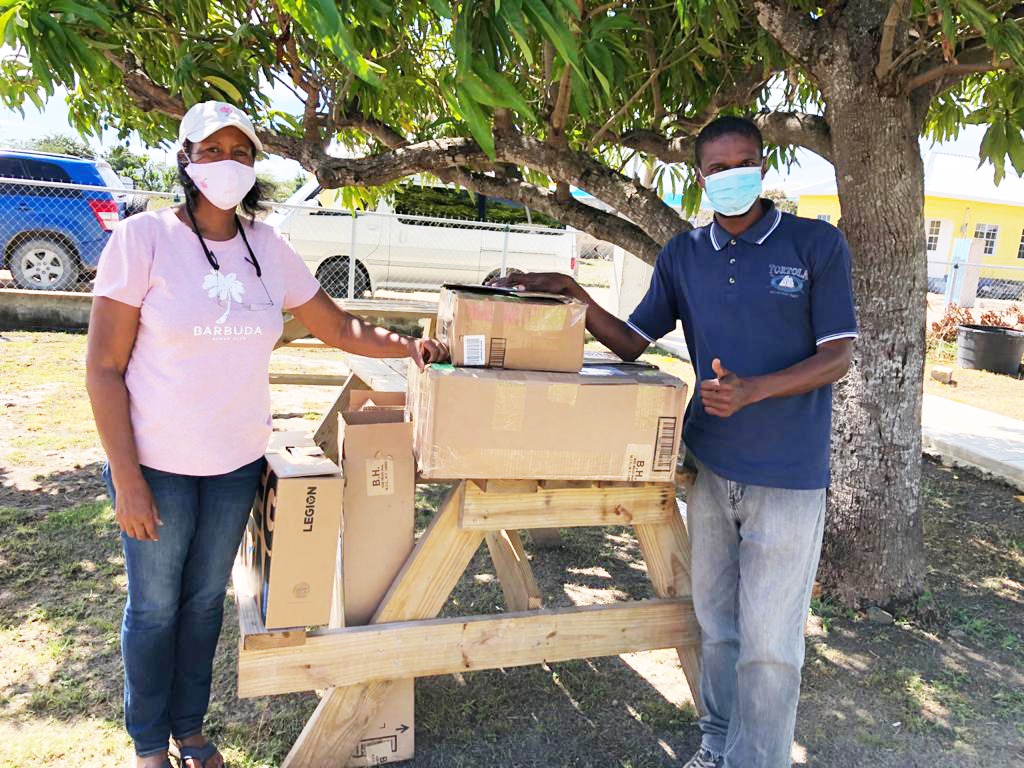 LETTER FROM CLIFTON FRANCOIS, BARBUDA CHANNEL  
From: Clifton Francois & Barbuda Channel Team.
Date: 12th February, 2021
Subject: Greatly appreciate your invaluable contribution.

Dear All,

It has been said that hard work and determination will pay off one day and certainly today is like a payback day for all the many years of my long labour in Barbuda. Words cannot express how I felt that day when I reached out Cocopoint Fund because everything we had was just failing and it was like there was no light at the end.

After reaching out to him, it was surprising to learn that Mr. Mike Smith and his team had made a visit to Barbuda. 

I was shocked that without hesitation you all came by the studio, saw what we were doing and promised that you will help to get it done. Today along with Catie (Ocean Club) and Annmarie and Bentham I was elated that your promise came to fruition and was made a reality, a dream come through.

Now, with thanks to you all, the Barbuda Channel's quality will be like that of all the other stations.

I want to say keep doing what you all are doing and keep making people happy and making what seems like almost impossible goals, be reached.

I will never ever forget this day. I will keep praying strength for you all and that you all will be able to help many more people in the future.

Thank you all! Thank you all! l thank you all and I will never ever forget this contribution.
Yours Truly,
Clifton Francois
Please follow and like us: