Dear Coco Point Fund (CPF) Friends,
As we near the end of 2019, the CPF would like to update you on our successes this past year, our strategic vision and goals for 2020 and the future, and ask for your continued support. While our efforts have been successful, there is still much more to do!
Summary of 2019 Efforts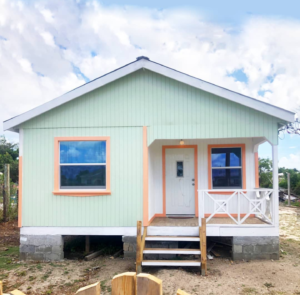 We accomplished a lot in 2019. We rebuilt several teachers' homes, supplied paint for 40+ homes, rebuilt the three bus stops on the island, and participated along with the Barbuda Ocean Club (BOC), the Jumby Bay Fund (JBF) and the Mill Reef Fund(MRF) in both installing a 100,000 gallon water storage tank and refurbishing the existing desalination plant on the island. We are hopeful that, for the first time in over 2 years, the people will have fresh, quality running water 24/7 before!
We also paid to have electricity connected for most of the last 25% of people on the island who could not afford it. We estimate that more than 95% of the people now have electricity in their homes!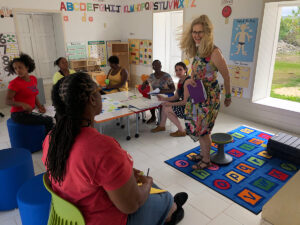 After having rebuilt the Nursery School and the Daycare Center in 2018, we partnered with Meteor Education in Florida to send two teacher trainers to the Nursery School for four days. We also sent new furniture, teaching materials, iPads, and much more so that we could start the process of 21st century "differentiated" learning in this school. The trainers also did an evaluation of the Holy Trinity middle school as we think about improving educational outcomes there as well! This initiative was a huge success!
We could not have accomplished all of this without our representatives on Barbuda, Bentham Lewis and Anne-Marie Gore!
SCHOLARSHIP FUND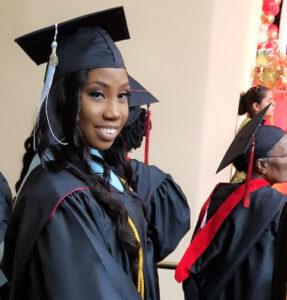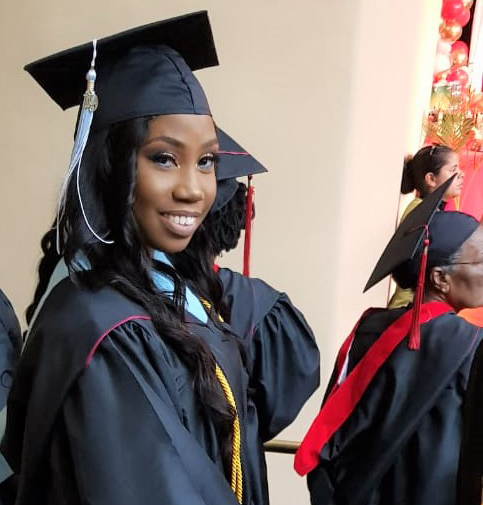 Through our Scholarship Fund, we continue to support qualified students in attending universities in Antigua, the U.S., and around the world! With $38,000 in grants, we currently support 11 young men and women from Barbuda in furthering their post-secondary education. As more families return to Barbuda, we expect the demand for these scholarships to continue, if not grow!
EXPANSION OF EDUCATIONAL IMPROVEMENT PLAN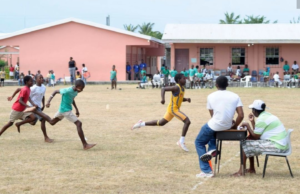 As a board, we are still looking at many new projects. Our first focus will be to continue and expand our educational improvement plan. We are working to develop a five year plus plan (rolls out in stages) for grades 1-7. The cost of this initiative will be at least $1 million in total over the next five years. It will involve training 3x per year in each grade, new modem classroom design, furniture, technology and curriculum. We hope to get support from our other partners (JBF, MRF, BOC, and others). We believe that this initiative would bring lasting social and economic change for decades to come.
HURRICANE PROOF HOMES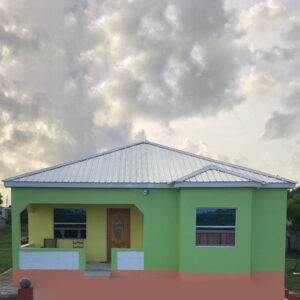 Our other big initiative is to participate with JPF, MRF and others in building 20-30 new, two-bedroom, hurricane proof homes in a new "subdivision" that will be built on higher ground near the high school. This initiative will cost around $2-3 million (approximately $100,000 per home). We hope to participate in the building of three to five homes. JBF has committed to building fifteen to twenty homes.
OTHER PROJECTS UNDER CONSIDERATION
Building and outfitting a clinic in downtown for "non-life threatening" healthcare – medicine, insulin, general healthcare, etc. (estimated at $75,000-$100,000).
Rebuilding a small morgue. The island had a morgue prior to the hurricane that could handle three bodies. Unfortunately, it has not yet been rebuilt. (estimated at $80,000-$100,000 for two containers)
An open air market with about 20 "stands" where people can sell their goods to both local residents and tourists. (estimated at $150,000-$200,000).
Rebuilding a building and supporting a new initiative for after school programs for the children on the island.(estimated at $50,000-$75,000).
Continuing to help those in need with supplies (and labor) to rebuild their homes. (whatever you can give!)
Other projects that have yet to be determined.
Life on Barbuda,
Improved, But More to Do!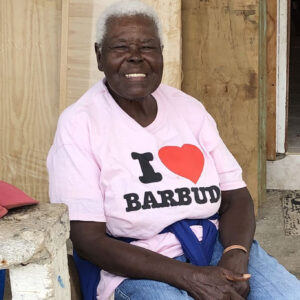 While life is certainly better than it was two years ago, it is nowhere near back to normal. Work is moving at a feverish pace at the Barbuda Ocean Club. Infrastructure is being built, lots are being sold, and home construction will begin soon. It will be spectacular when finished (just not like the Coco Point Lodge we all knew and loved!)

As for employment, work is available for the most part for all on the island that want to work.

Unfortunately, the relationship between the Antiguan Government and the people of Barbuda and their governing Council is not good.  Currently government workers are paid for only a week's worth of work for each month they work – they are delayed in receiving 27 weeks worth of pay.   It is believed that there is very little money to pay for anything not only on Barbuda, but Antiqua as well.   

THERE IS MUCH MORE TO BE DONE – WE STILL NEED YOUR SUPPORT!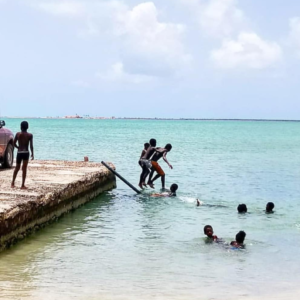 Please consider a donation to the Coco Point Fund, a 501(c)(3) organization committed to the Island and the people of Barbuda.

If you know of any other individuals or charitable foundations that might be interested in helping our mission, please let us know!

There are many ways that you can contribute to our much-needed projects. See below.

MAILING CHECKS
If you would like to mail a check to The CPF, please send checks to:
Coco Point Fund
c/o Joan Minshall
12 Oxford Street
Chevy Chase, MD 20815

WIRE FUNDS
If you would like to wire funds to The CPF, please [email protected] for the wire instructions.

TRANSFERRING APPRECIATED STOCK
If you would like to transfer highly appreciated stock to The CPF, please contact [email protected] for the wire instructions.

DONATE WITH PAYPAL
Donate with Paypal by using this link.  
Please remember that we NEVER co-mingle any of our funds with the Antiguan Government or the Barbuda Council. We are diligent shepherds of your very generous contributions. 
Thank you in advance for considering a donation this year end.  We wish you all the happiest and healthiest Holiday Season! Please visit our new and improved website at www.cocopointfund.org.
Sincerely,
The Coco Point Fund Board of Directors
Please follow and like us: